I'm a huge fan of almost all types of cartoon style illustration, particularly when it's intricate and detailed with lots of little things going on in the picture. So I was delighted to discover Swedish freelance illustrator Mattias Adolfsson. The man is immensely talented- just take a look at some of these gorgeous sketchbook pages: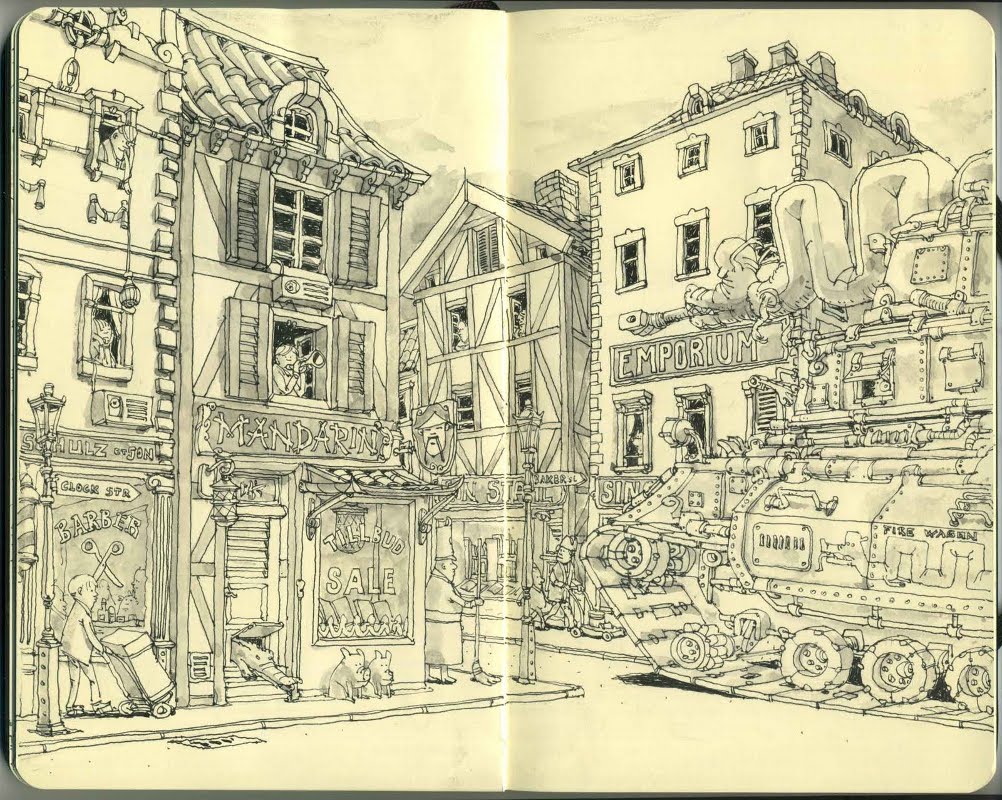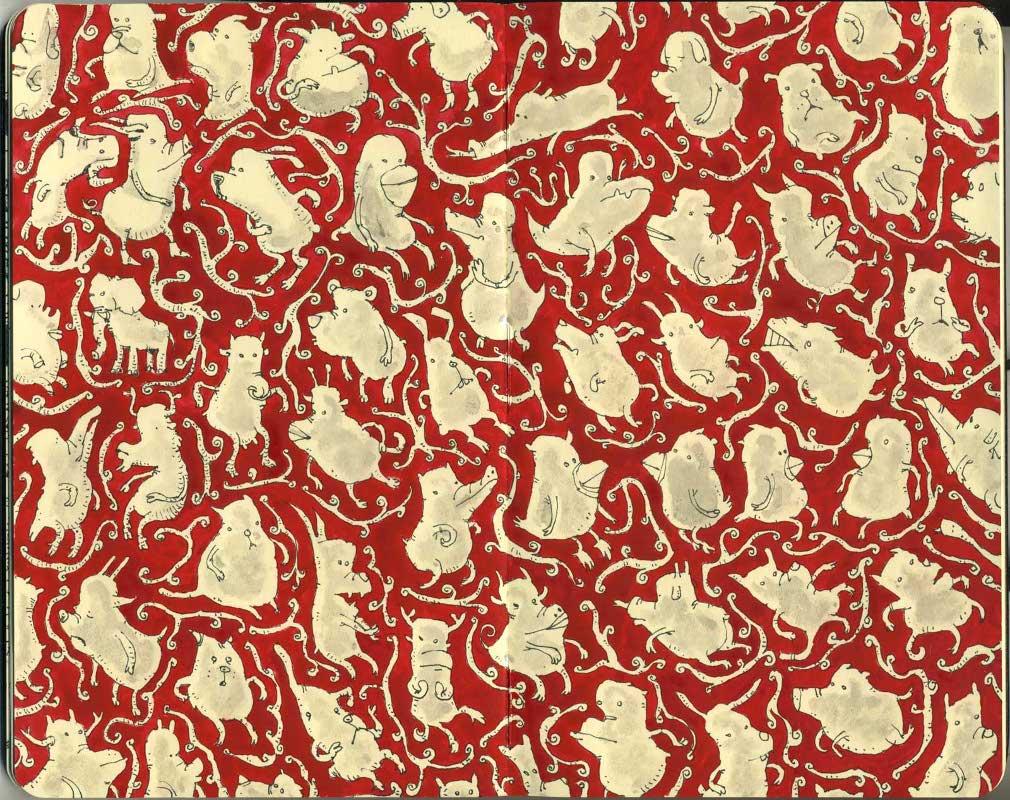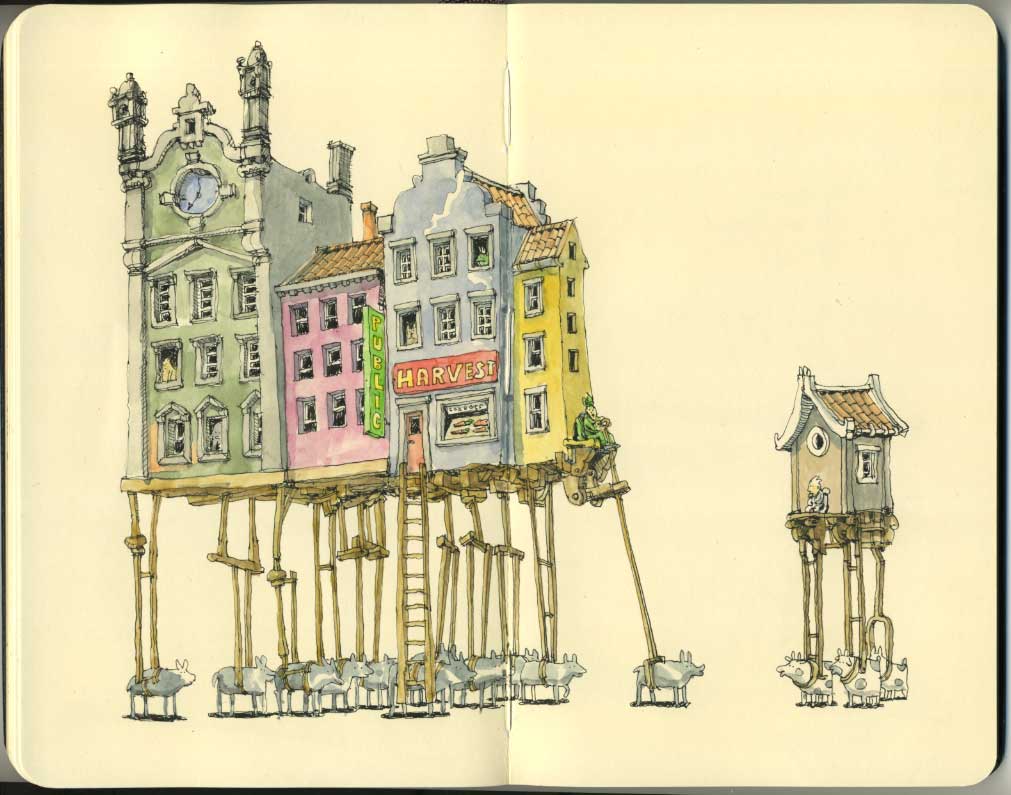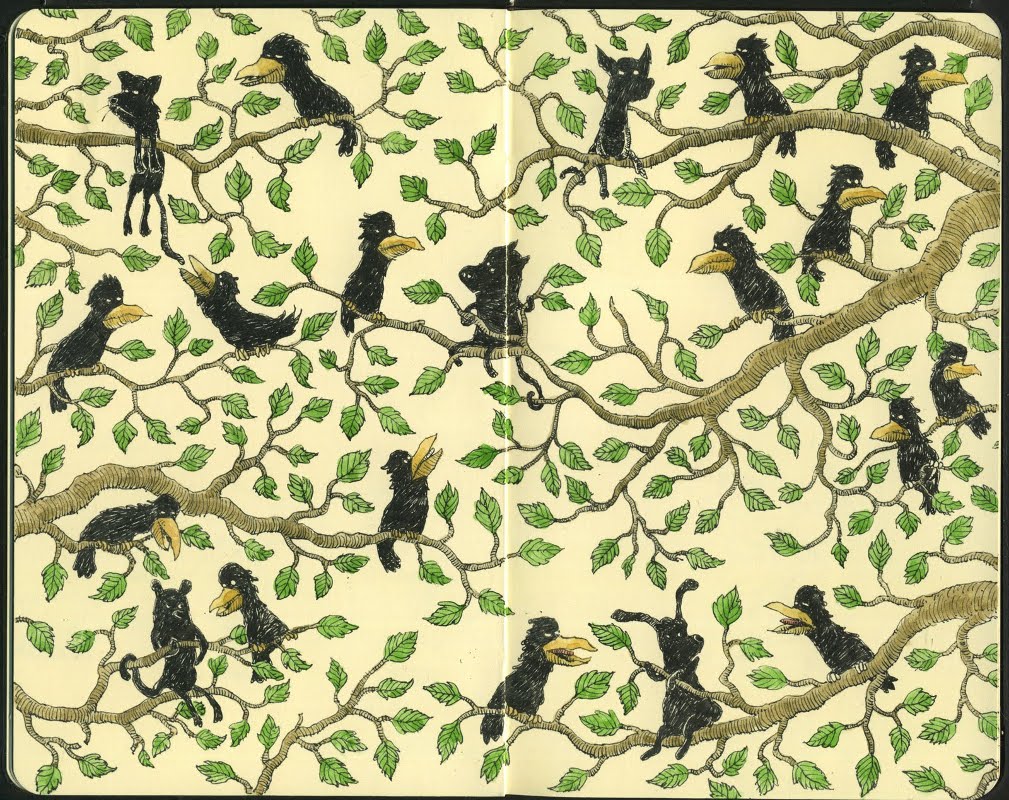 Mattias paints in watercolour, which makes the amount of fine deatil in his work all the more astounding. The majority of his art features the recurring elements of animals, robot/mechanics and buildings. The three are often combined so you get great, clunking architectural buildings transformed into extraordinary moving mechanical contraptions with cogs and pipes and wheels, with a stempunk-ish feel to them. Then there are whole floating cities just built up of houses and buildings piled on top of one another. So you get dinosaurs made up of buildings, sekletal animatronics and whole worlds filled with unqiue creatures using various modes of transport: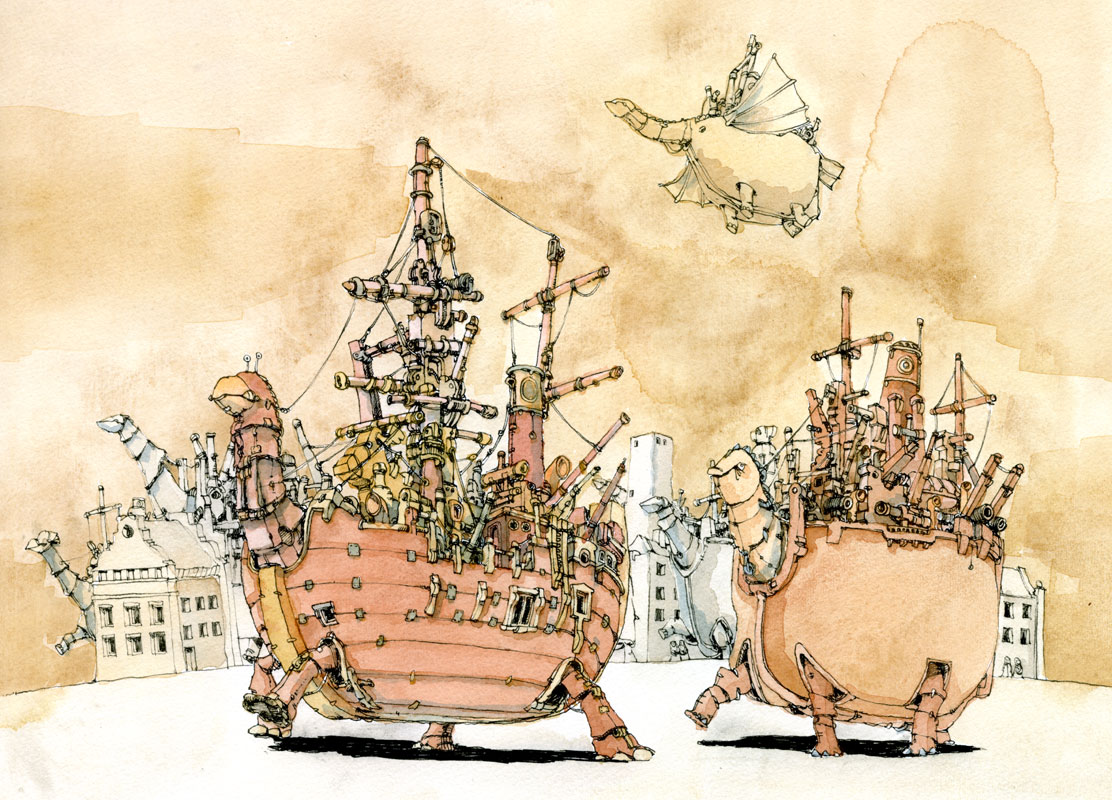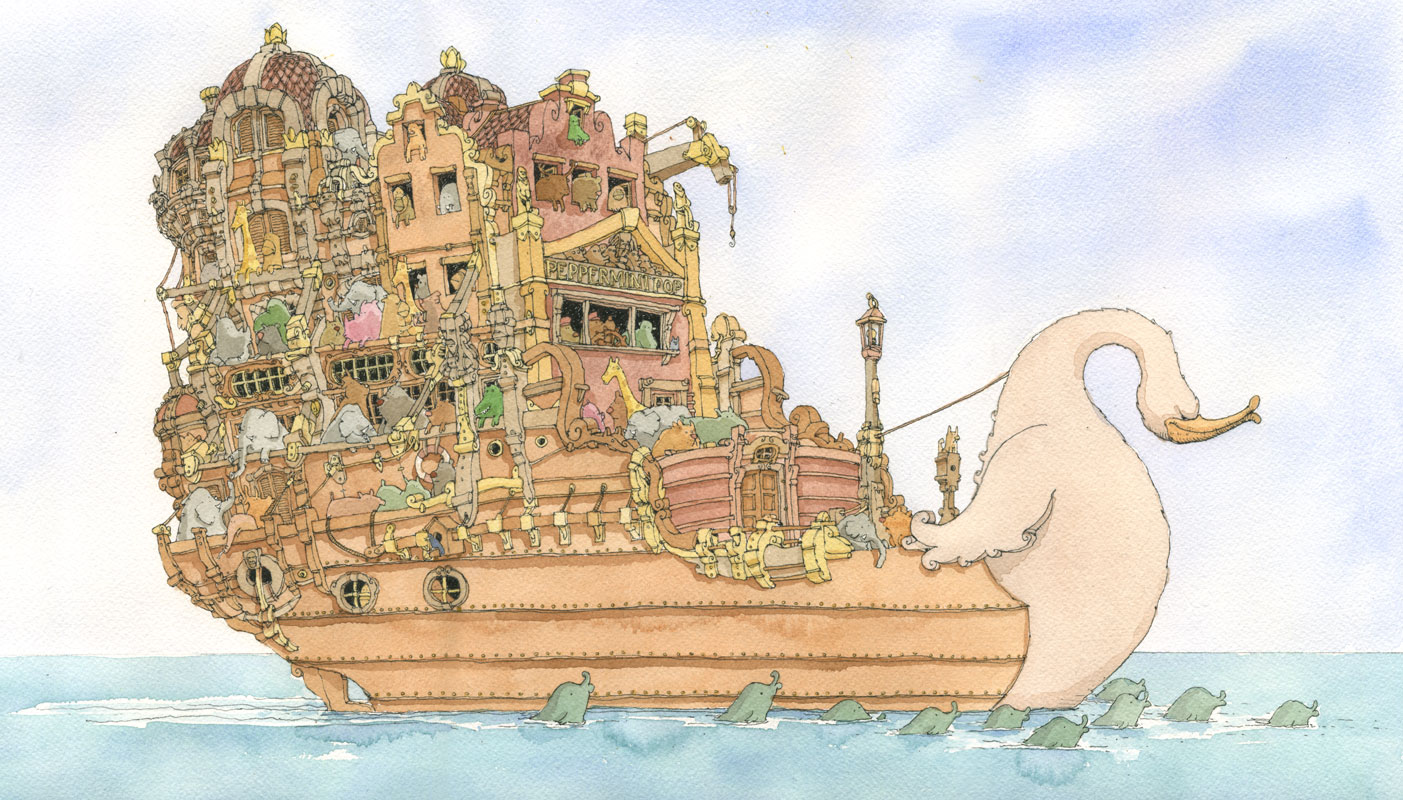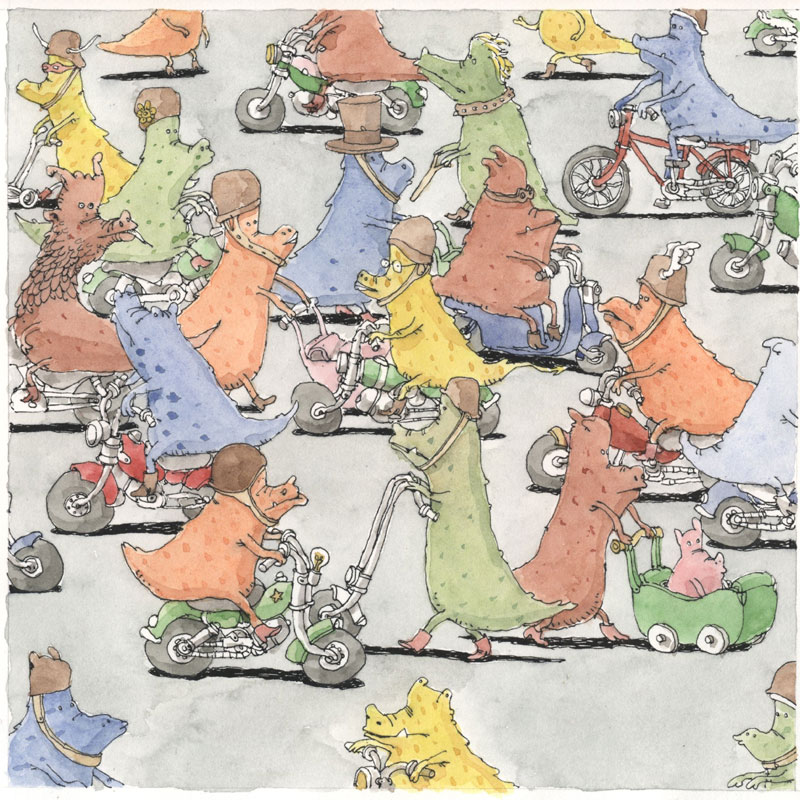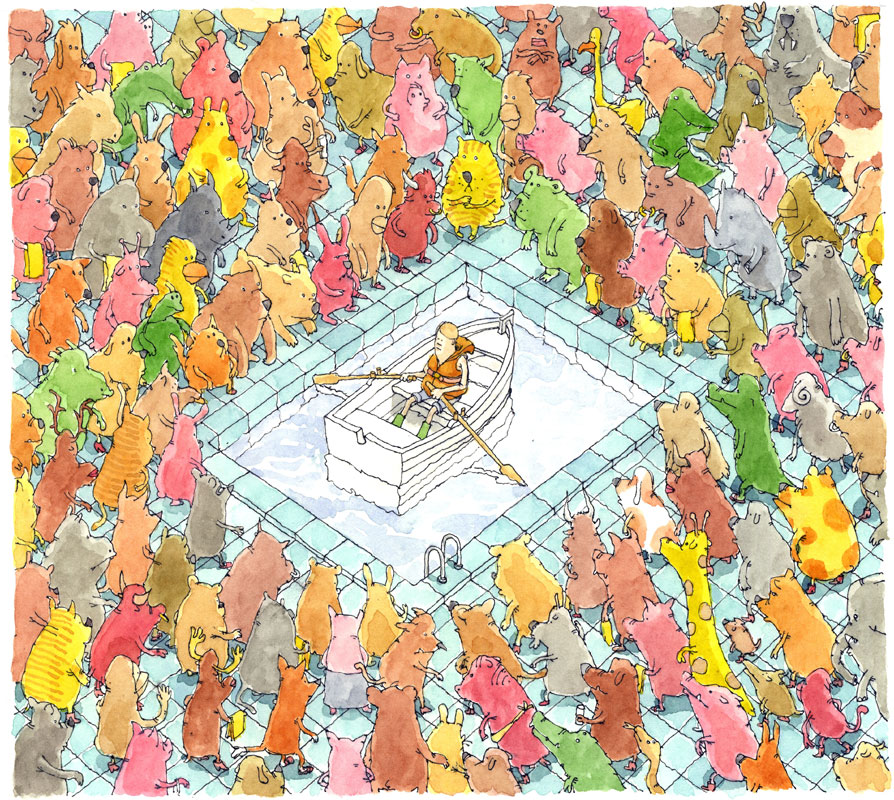 You can visit Mattias' website
here
He also has an Etsy
store
from where you can buy prints and his book (waiting for my copy!).