Anticipated book releases for September, which will probably be bought over October/November, read in December and reviewed God only knows when. And that's without factoring in the dreaded and blasted MA.
Up first because the colours coordinated, volume 5 of Kazu Kibuishi's Amulet series,
The Prince of Elves.
I honestly urge anyone who hasn't read any of these to do so- an epic fantasy adventure series with Kazu's trademark gorgeous animation style art. Speaking of art, cartoon styles are a favourite of mine and cartoons in colour- well! Raina Telgemeier's follow up to chart-topping Smile,
Drama
also releases next month. Both books will be available for UK readers via Amazon (as Scholastic are still not distributing their Graphix line in the UK).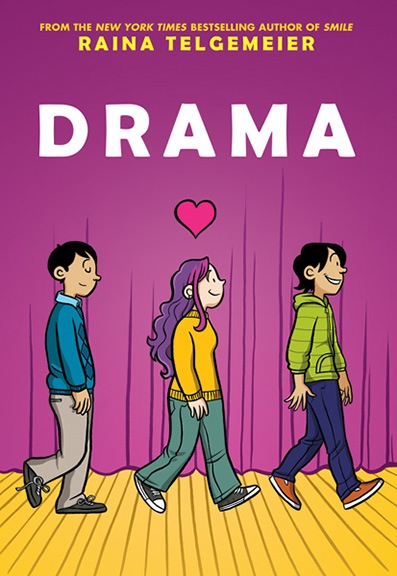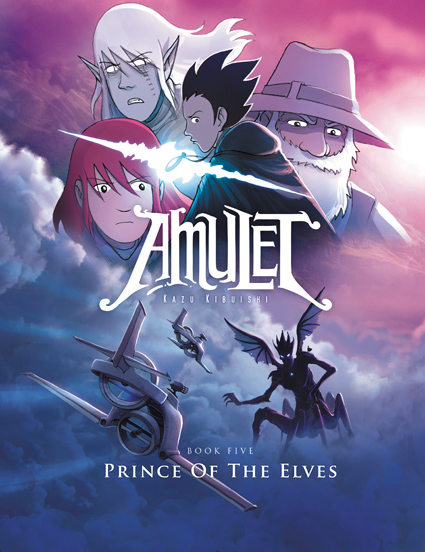 Both Richard and Joe listed Gil Dillon's
Nao of Brown
about an OCD young woman struggling to cope with life, as a book they're looking forward to and after reading a synopsis and seeing bits of rather wonderful art Gil's posted on his blog, I'm officially on board too. The Voyeurs by Gabrielle Bell: Gabrielle's diary comics are one of the very few auto-bio comics I enjoy (I strongly dislike the sad-boy life genre), this is to be distributed via
Uncivilized Books
, but the September date looks a bit iffy (it's been pushed around a bit).
As anybody who regularly reads these rantings knows, I'm liable to give anything aquatic set or related a go. Aquaman is one of those concepts you feel should be brilliant- an underwater ocean kingdom with a ruler who can command all the vast, varied, specatcular life within it- yet never lives up to its potential. I've heard murmurings that this New 52 interpretation may be the beginning of something good, so I will most definitley be getting a copy. Fantagrahics help distribute The Cavalier Mr Thompson, Rich Tommaso's quite beautiful looking 1920's two colour crime caper-ish comic, which I'm looking forward to with an unreasonable amount of excitement.


Nick Spencer has befuddled me through three volumes of Morning Glories, yet somehow I've emerged a fan. No idea how that happened. From everything I've read,
Thief of Thieves
is a stellar book about a master thief (howja guess?) attempting to get a life before it's too late. Or is it already too late? And finally,
Through the Walls
by Jean-Luc Cornette: published by
Humanoids
in English for the first time, I believe this may be due in October but have a click on the title for some preview pages- how charming and lovely does it look?